About Our Quickbooks Advisor and Bookkeeping Services in Massachusetts
Years of experience working with small to medium sized businesses in the Intuit product line. My ability to listen to the problem and recommend appropriate solutions.

Pace Consulting are experts in all things QuickBooks. Pace was established in 2003 by Margaret L Crosby, President to assist small to medium sized businesses in streamlining their businesses using the QuickBooks Pro and Premier tool. 

We continue to offer integrated solutions for small to medium sized businesses. All of our packages for bookkeeping services in Massachusetts can be customized to suit the needs of your business. For example we offer monthly packages that include 8 hours per month, 16 hours per month, or 32 hours per month. If you don't need a payroll service in Massachusetts on a monthly basis, we also offer quarterly packages for your convenience. 

Let Pace Consulting show you how you can make QuickBooks software your friend. As the experts for 
bookkeeping in Boston
, we will add ease to your life through all of our quality services. Call us today.
Copyright 2012: Pace Consulting | Payroll Services Massachusetts | All rights reserved.

100 Cummings Center Suite 313G Beverly, MA 01915 781-738-1669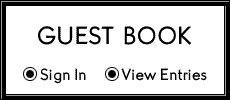 Pace cannot accept any correspondence with attachments via email;